See what people are saying about us:
nyc food tour, new york food tours, nyc food tours, secret food tours, ny food, new york food
Never trust a skinny food tour guide
Fatventure was started by Alexis and Mike. Two veteran NYC food tour guides and comedians who love 3 things: Eating amazing food, sharing their love of amazing food with others and making people laugh!
Let the Fatventure Begin!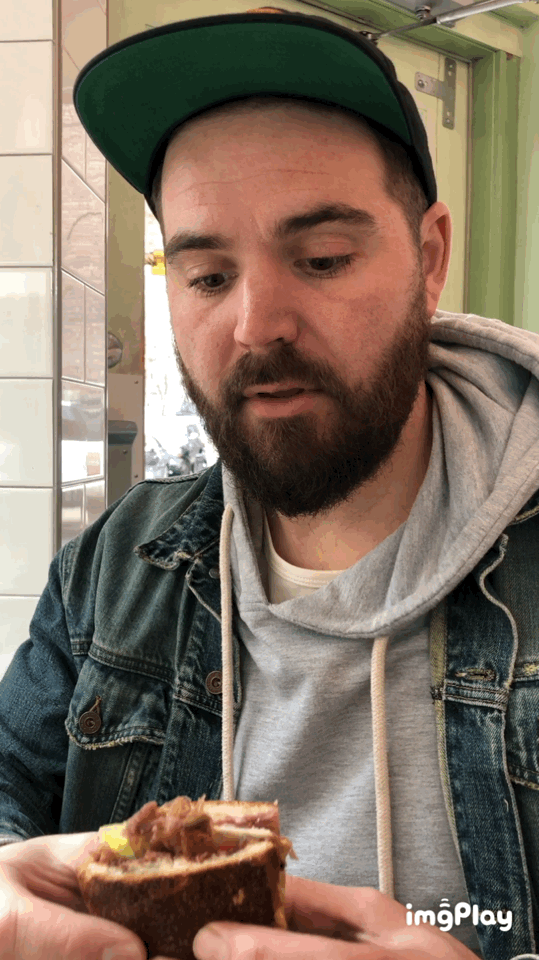 -Fatventure offers 2 different tours-
​
1) The Official NYC Burger Tour- Get ready to experience the first and only Burger Walking Tour in New York City!
Join the Fatventure crew as they take you to some of the most incredible burgers in all of New York City! Experience all levels from your simple "smash" burger, a top notch pub style burger all the way to a hoity-toity, fancy-schmancy upscale burger! All will leave your hands covered in burger juices and your friends dripping with envy when they find out you went on a burger tour!
2) The Original Fatventure- Get ready to eat! 6-7 food stops with as little walking as possible Trust us, you will not leave hungry. It's a "Fatventure" for a reason. Each location has been curated by Alexis and Mike based on a few improtant criteria: Quality, Taste, Historical Significance & Secrecy. We will show you places that are well known as well as some secret little spots that you might not find simply searching online.
All tours are walking tours and will happen in all weather conditions. Please check the weather and plan accordingly. If you have diet or mobility restrictions, please notify us upon booking or via email at least 24 hours before your tour begins and we will accommodate as best we can, however we can not guarantee every stop will be able to fit individual restrictions. For mobility concerns, all tours are walking and may include occasional steps up and down getting into and out of certain restaurants. Tours are geared for adults with adult humor. Kids are of course welcome, but please be prepared for occasional 4-letter words that a film with a PG-13 rating would include.
Our tours make a great gift!
Get tickets for the
Fatventure of a lifetime!